On March 15, 2016, the large-scale integrated electronics industry exhibition - the fifteenth Munich Shanghai Electronics Show officially kicked off at the Shanghai New International Expo Center. Shijian System (Hong Kong) Co., Ltd., a leading regional authorized agent, brought a series of cost-effective new designs and solutions to the show, which caused widespread concern.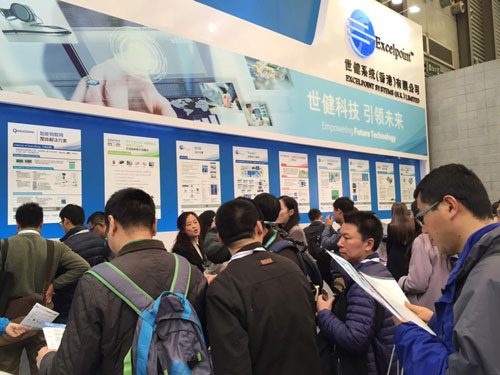 IoT (Internet of Things) is a very hot concept in recent years. The future of life is a world of all things connected. Wearable devices, smart homes, smart cars, etc. will all be the gateway to future big data. How to achieve local data to the cloud, cloud instructions landing, in this exhibition, Shijian exhibited a number of solutions closely related to the concept of the Internet of Things, and got a higher degree of inquiry. At the booth, Shijian exhibited Qualcomm's smart Internet of Things solution, the industry's leading radio communication technology research and development company, in line with the trend of "Internet of Everything". This is a two-way solution from intelligent hardware (via wireless connectivity, Bluetooth, Wi-Fi) to the cloud. Among them, IoE (Internet of Everything)'s Single Wi-Fi solution module covers Linux based low-power, high-performance, high-reliability IoT modules and Embedded OS based ultra-low power, low cost, highly optimized and high Reliability of the IoT module. IoE's BLE Mesh + Wi-Fi (gateway) solution addresses home automation and building automation issues for lamps, switches, bridges, sensors, heaters, gateways and cloud applications. The Wi-Fi audio solution is a one-stop Wi-Fi wireless music solution that enables rapid construction of high-quality wireless sound systems. The solution has several obvious advantages, stable and fast Wi-Fi configuration, excellent compatibility, support 2.4G/5GHz dual-band 2*2 MIMO Wi-Fi transmission, DLNA/Airplay/Qplay protocol, mainstream audio playback platform, all Mainstream audio formats, as well as multiroom mode and left and right channel pairing modes.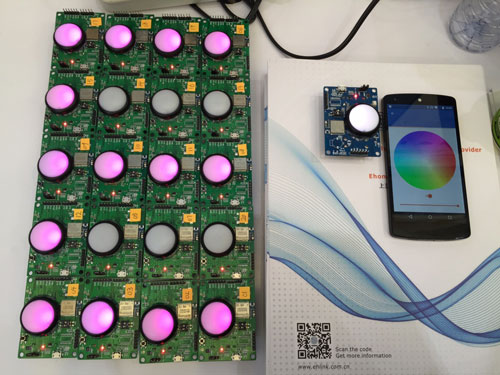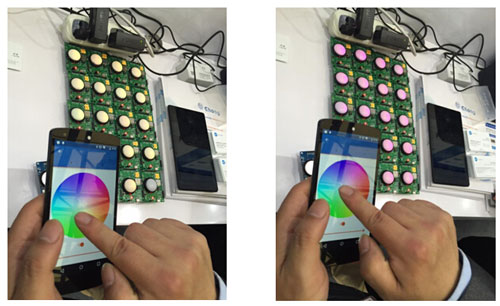 With the popularity of headphones in daily life, plugging in headphones to listen to music has become a common way of relaxation, but this simple relaxation is often disturbed by the surrounding noise. How to protect the hearing and reduce noise and ensure sound effects has become one of the focal points of many manufacturers. At this year's show, Shijian's active noise reduction (ANC) headset solution, jointly launched by the world's leading high-performance analog IC and sensor supplier ams, is eye-catching. Ams ANC has "the smallest solution in the world" with ultra low power consumption and low noise. In addition, the headset also has built-in bypass mode, monitor mode (Monitor Mode), can support the audio interface for production programming and feedforward, feedback, hybrid design topology, whether it is in-ear, ear-type, Over-the-ear headphones, or wired or Bluetooth headsets, can be used. At the Shijian booth, we also exhibited a key program "Internet of Things Sensor Board" that we cooperate with ams. The solution can be widely used in hotel/industrial lighting/automatic switching, air purification, smart home, smart lighting, and lightning-sensing smart adapters for golfers.
Shijian has been committed to industrial automation and automotive electronics related applications. At the Shijian booth, the Traveo car MCU series from the well-known electronic chip manufacturer Cypress has attracted many industry insiders. As the first ARM Cortex-R5 in the automotive industry, this series features fast start-up, simple design and high quality, and can be applied to small and medium-sized virtual instruments and head-up display systems. It is also known as the first ARM Cortex-R5 to support 2.5D and 3D graphics, supports advanced graphical user interfaces, HMI and heads-up displays, and has a rich interface and connectivity + HyperBus interface.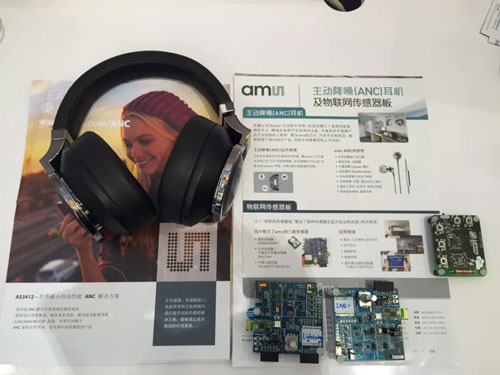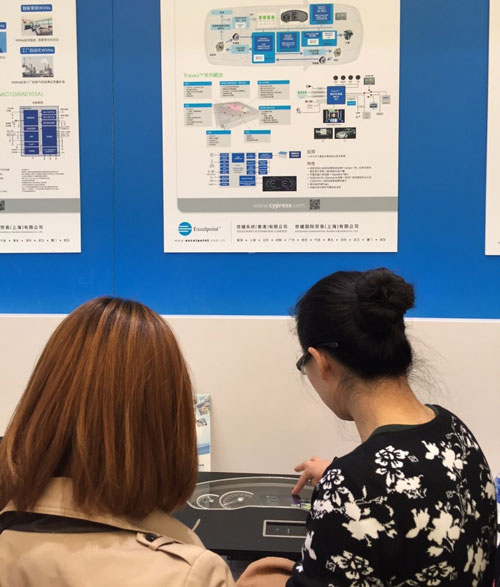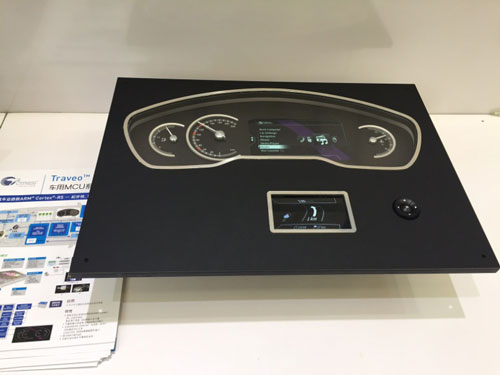 In addition to the above new designs and solutions, Shijian also exhibited the slave controller and motor driver solutions of the well-known motion control chip supplier Trinamic; Cypress's new WSN design; Antenova's wireless M2M, IoT and Antennas and RF antenna modules for consumer electronic devices. In addition, Shijian's independent research and development design solutions - intelligent temperature transmitter reference design, ultrasonic water meter reference design and three-band infrared flame detector reference design have also been exhibited, causing many onlookers and inquiries from the industry audience. . Among them, the ultrasonic water meter is based on TDC-GP30 (ams new generation ultrasonic flow converter) and S1C17W15 (EPSON 16-bit MCU), including LCD display, EEPROM, low power LDO (AS1360 of AMS, quiescent current only 1.5uA) And peripheral circuits such as isolated RS485 communication module, BOURNS TBU and TVS are used as protection devices in RS485 circuit and power supply module. In addition to accumulating and preserving the forward and reverse water volumes, the meter also displays instantaneous flow, water temperature, and speed of sound. Data such as volume and flow can be read via the RS485 interface, and the communication protocol is DL/T 645.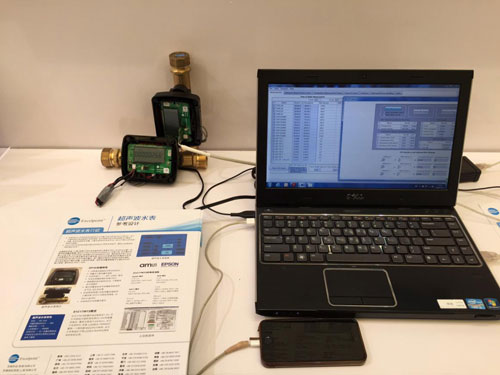 About Shijian
Shijian System (Hong Kong) Co., Ltd. is a subsidiary of Singapore Shijian Technology Co., Ltd. and enjoys a leading position in the Chinese industry. As a leading distributor of electronic components in the Asia Pacific region, Shijian Technology Co., Ltd. can provide quality products to Asian electronics manufacturers, including original equipment manufacturers (OEMs), original design manufacturers (ODMs) and electronic manufacturing service providers (EMS). Components, engineering design and supply chain management services.
Shijian works closely with suppliers and electronics manufacturers to position new technologies and trends and help customers incorporate these state-of-the-art technologies into their products. The Group has R&D centers in Singapore and China, and a dedicated R&D team is constantly creating new solutions to help customers increase cost efficiency and reduce time-to-market. Innovative solutions developed by Shijian can be used in industrial, wireless communications and consumer electronics.
Founded in Singapore in 1987, Shijian is a Singapore-listed company with over 600 employees in more than 25 cities in the Asia Pacific region. Shijian began to develop its business in China in 1993. The headquarters in China is located in Hong Kong and has 11 branches and offices, 2 R&D centers and 2 logistics centers in various cities in China.

FGI`s FGSVG series Static Synchronous Compensator (STATCOM) can enhance power transmission capacity, reduce power loss, compensate reactive power, control harmonics, suppress flicker, stabilize grid voltage, balance three-phase system, change system damping characteristics and improve system stability. FGI`s STATCOM series products can be widely used in petrochemical, power systems, metallurgy, electrified railways, urban construction and other industries.
Static Synchronous Compensator
Static Synchronous Compensator,Abb Static Var Compensator,Static Series Compensator,Static Series Compensator,Statcom Project,Statcom ABB
FGI SCIENCE AND TECHNOLOGY CO., LTD , https://www.fgi-tech.com