Microchip Technology Inc. , the world's leading provider of integrated solutions for integrated microcontrollers, mixed-signal, analog devices and flash memory , today announced that well-known automakers General Motors and Toyota Motor Corp. continue to expand Microchip MOST50 devices In the application of its in-vehicle infotainment system, it covers a wide range of models from production cars to luxury cars. In recent years, with the increasing popularity of Microchip's MOST50 Intelligent Network Interface Controller (INIC) applications, the device shipments have reached a record high of 25 million.
Since 2001, 184 models have been equipped with more than 170 million MOST devices. Since MOST technology is a proven, low-risk, complete system solution, this technology has been successfully used in GM, Toyota and all other major automakers' multi-node infotainment network systems for many years. GM's and Toyota's in-vehicle networks use Microchip's MOST50 INIC product, whose electrical physical layer (ePHY) has been optimized to use UTP (unshielded twisted pair) copper. In this way, the system can use the dedicated channel in the main infotainment control unit processor without the time synchronization protocol to efficiently transmit video, audio, data packets and control data in a predictable manner throughout the vehicle, with minimal Processor overhead. All MOST INIC products feature remote connectivity management and remote control for more options including the ability to create slim (less processor) network nodes. In addition, MOST INIC products simplify the module design by providing an industry-standard hardware interface to the processor and peripherals for efficient transfer of audio, video and packet data. With MOST INIC's ultra-fast network boot capability, end users have instant access to in-vehicle infotainment systems.
Dan Termer, vice president of automotive information systems at Microchip, said: "This milestone fully demonstrates that MOST network technology has achieved worldwide recognition on both production and luxury car platforms. Major vehicles including General Motors and Toyota. Manufacturers have successfully deployed multi-node MOST50 network systems. We are very pleased to see the recent release of the Consumer Reports ranking on vehicle reliability and JD Powers and Associates' vehicle reliability survey for several models using MOST technology. The rankings are excellent, and the performance of vehicle technology has become more and more important in the overall rating of vehicles."
The MOST CooperaTIon standard provides automotive OEMs and their Tier 1 suppliers with a proven, well-supported approach to designing and deploying their high-bandwidth infotainment and advanced driver assistance (ADAS) systems, including a standard physical layer and excellence. Reliability and Quality of Service (QoS) A robust approach to system management and control. At the same time, the use of MOST technology can also reduce the weight of the car body, helping to comply with environmental regulations.
Introduction to Microchip Technology Inc.
Microchip Technology Inc. (Nasdaq: MCHP) is the world's leading provider of patented integrated microcontrollers, mixed-signal, analog devices and flash memory, providing low-risk products to thousands of consumer products worldwide. Development, lower total system cost and faster time to market. Headquartered in Chandler, Arizona, USA, Microchip offers outstanding technical support, reliable products and superior quality.
LED Switches
LED Switches, belong to Led Light Switches serious, is also called flat-reset LED indication switch. The overall appearance of the product is a flat panel type, and can be automatically reset. The switch function part has an LED indicator, which not only accurately indicates the on/off state of the switch, but also makes it easy for the user to find the switch position in the darkness.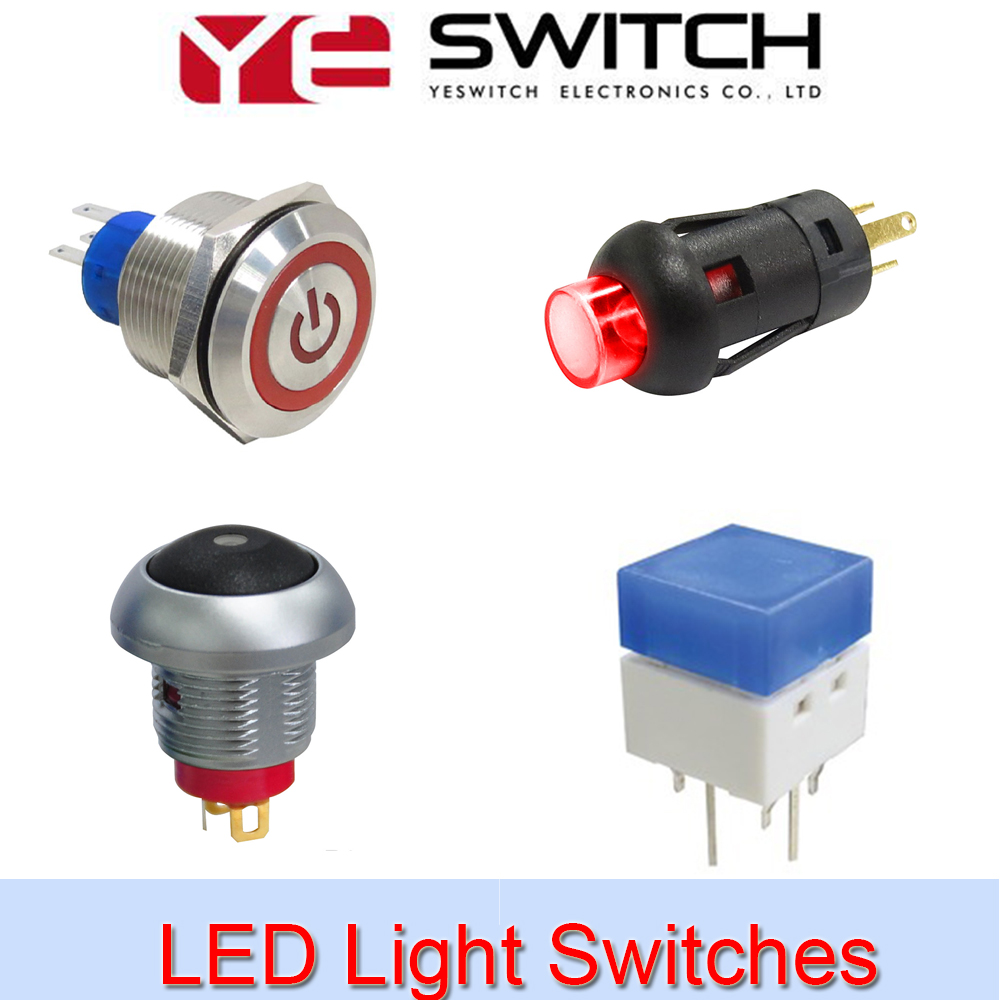 LED Push Button Switches are suitable for consumer products, computer products, test instruments, communication equipment. This light switch could contain momentary switches and self lock and it is very sensitive. It could work only with a little strength, just a bit like Micro Switches . Furthermore, the shape of the light could be round, square and five position as well. In addition, we could equip with all kinds of color for the LED On Off Switch, including white,yellow,red, green,etc. One more important advantage for our light switch is that we could equip with double color for the LED Light switches,like red&green, red&blue, red&yellow.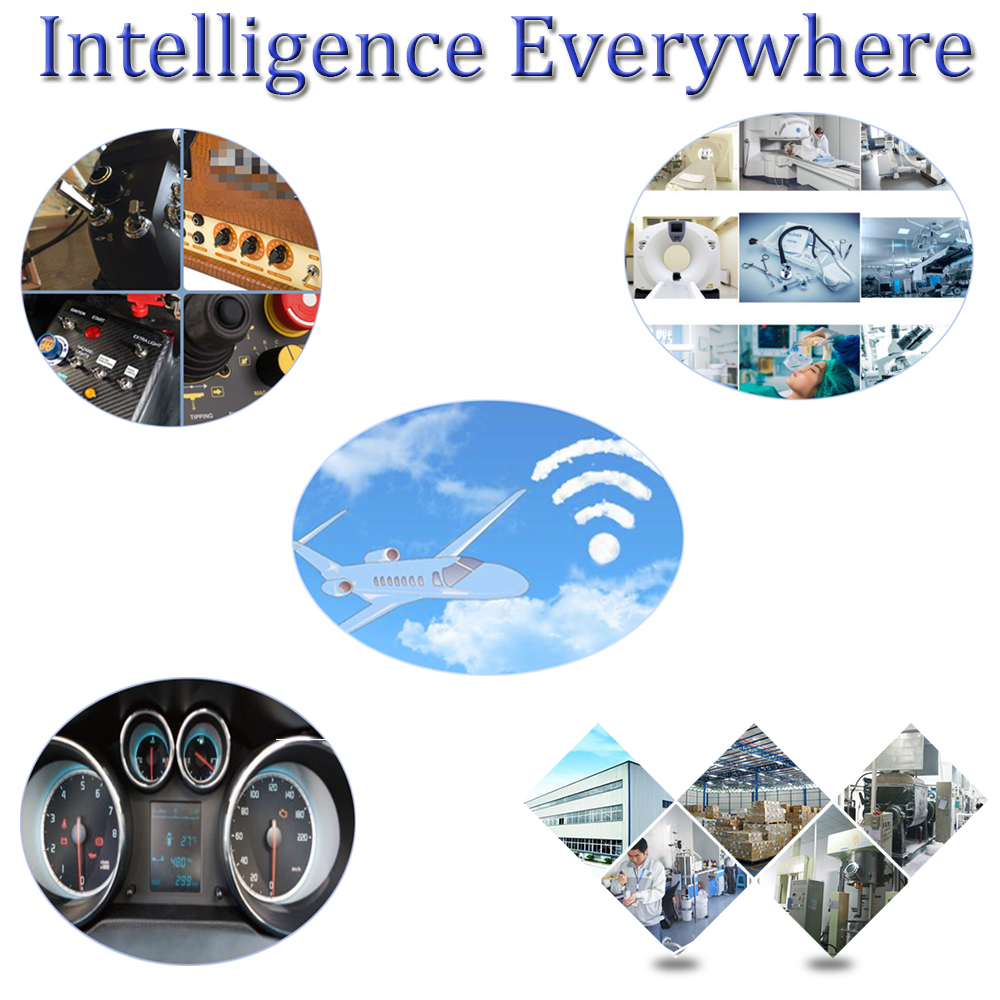 Different from other switches,including Metal Switches , Rotary Switches, Slide Switches , Automotive Switches, LED switches is a flat design with no rocker protruding parts. The style is modern and fashionable,not easy to dust. Its opening and closing operations are all in the same position. After the release of the hand, the rocker automatically restores the flatness and feels better and lasts longer.
LED Switches
Led Light Switches,Led Light Switch 220V,Led Light Dimmer Switch,Lighting Switch With Led Indicator
YESWITCH ELECTRONICS CO., LTD. , https://www.yeswitches.com